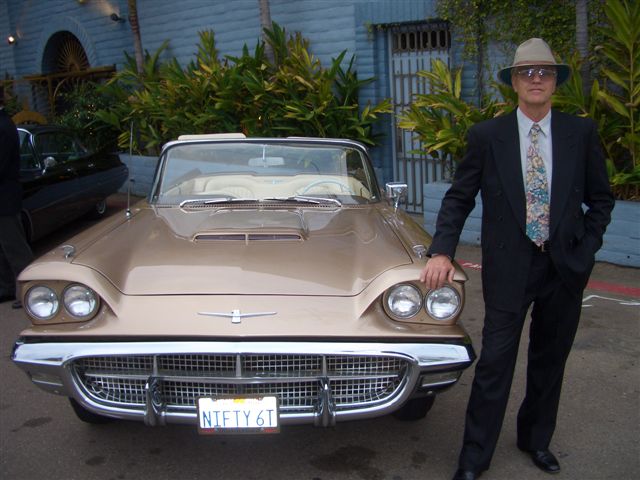 Me and my 352 powered convertible purchased 27 years ago. Beechwood Brown with beige leather and 77K original miles.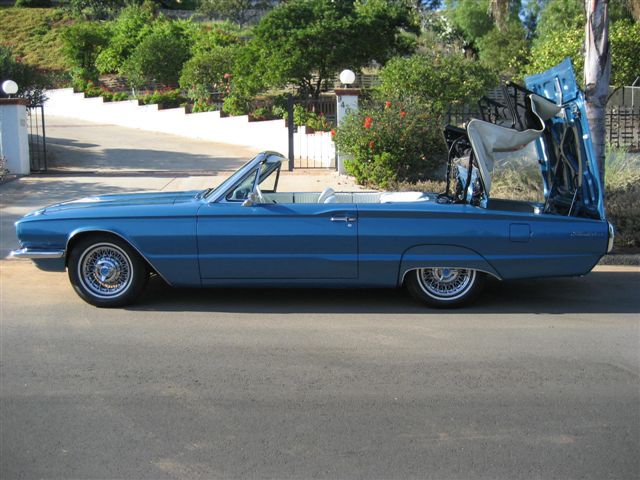 1966 428 powered convertible, most options available. I completed this car in September 2008 and it won Best in Show October 2008 at the Remington Club in Rancho Bernardo. Also featured on local channel Fox 5 Throttle Thursday.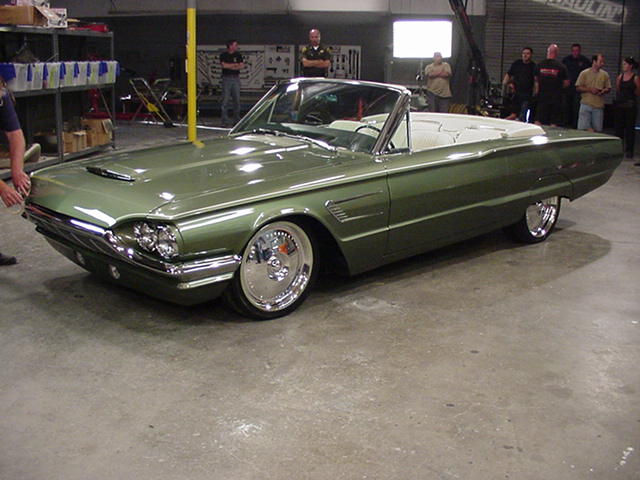 This 1965 Thunderbird is the product of many long and hard hours of work while working with Chip Foose on the TV series 'Overhaulin'.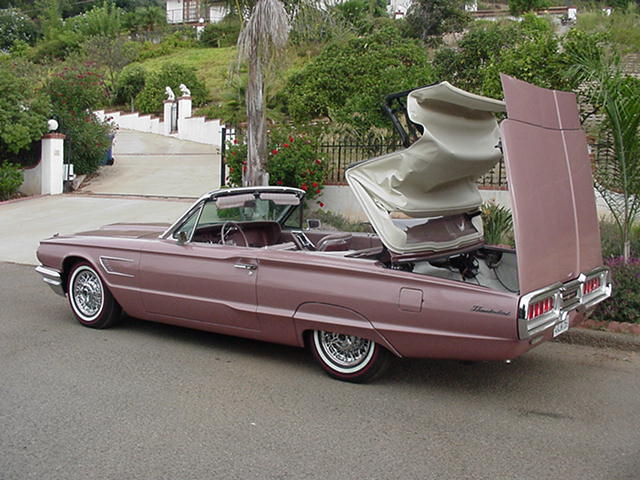 I did a complete restoration on this 65 convertible for a local customer. This car won several local car show awards. Painted an unusual rose color as requested by the customer.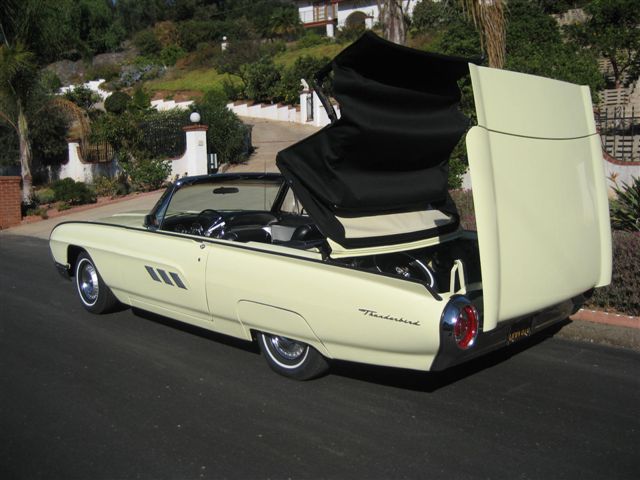 I did a complete and full restoration on this 63 convertible. Restored for the original owner to factory specifications with some minor changes such as a cloth top and 6 disk CD player.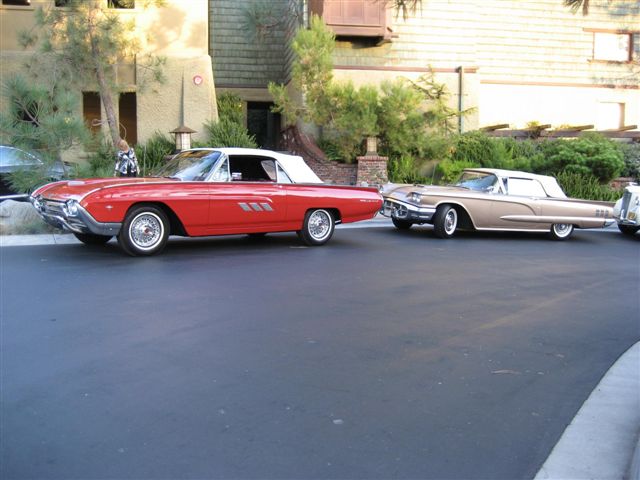 A 63 convertible purchased locally and restored with Sports Roadster options and added factory air conditioning. Sold to a customer in Florida.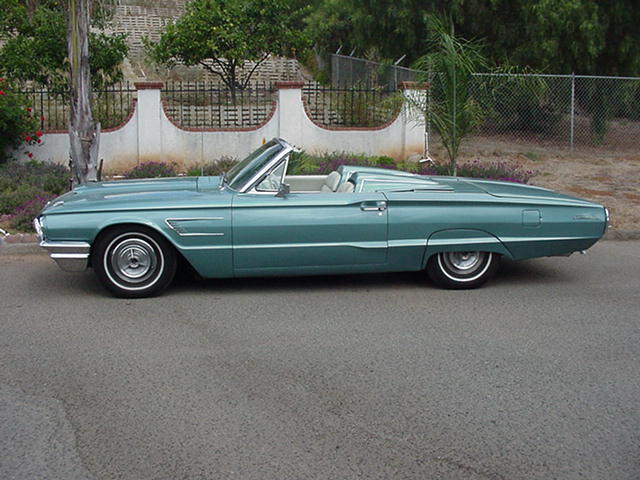 Another car I purchased locally and restored. This car was sold to TV/radio personality Tom Snyder.
Another full restoration - 1960 factory 430 powered sunroof after five years and 1000 hours. Best of Show - Driven at the 2002 VTCI International Convention in Costa Mesa, California August 24, 2002 scoring 298 points out of a possible 300.. Sold at Barrett-Jackson January 2003.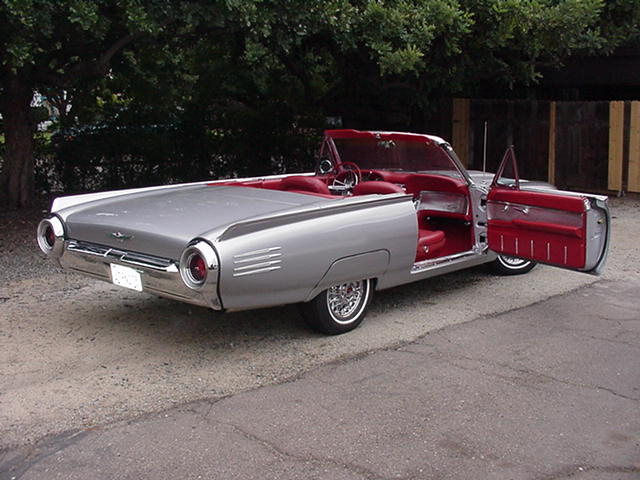 1961 convertible I restored for a client that I received in pieces, finished in 2002 and featured as car of the month on popular website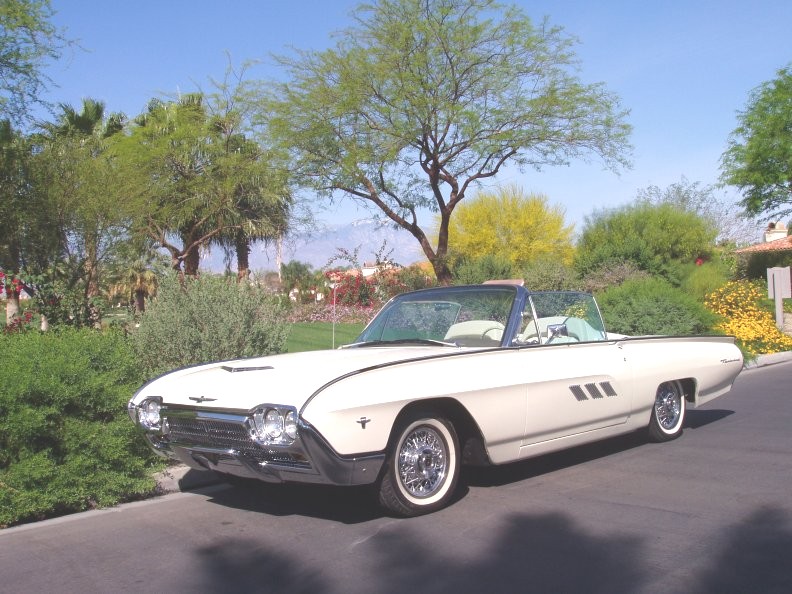 Factory original 63 Sports Roadster which was a promotional giveaway by Ford and Aurora for National slot car championship and restored by me in 2003. Best Thunderbird 2004 Palm Springs Classic.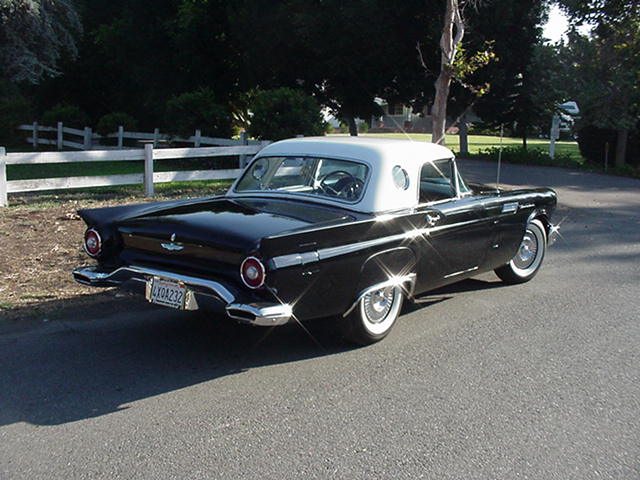 My 1957 which I restored from a basket case, also a trophy winner at the VTCI International Convention in Costa Mesa, California August 24, 2002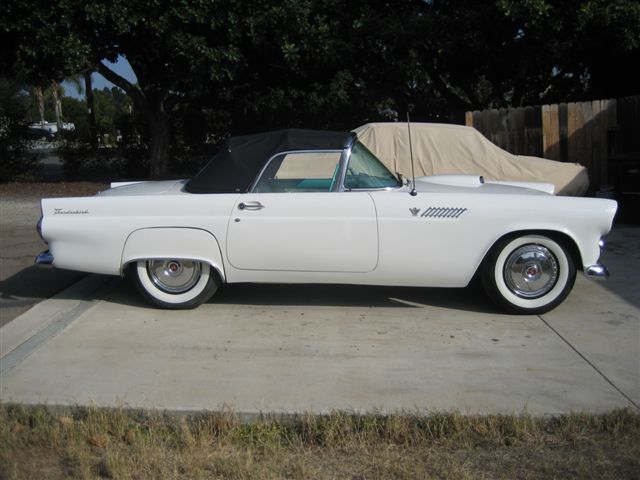 A 1955 Thunderbird I restored for a local San Diego customer.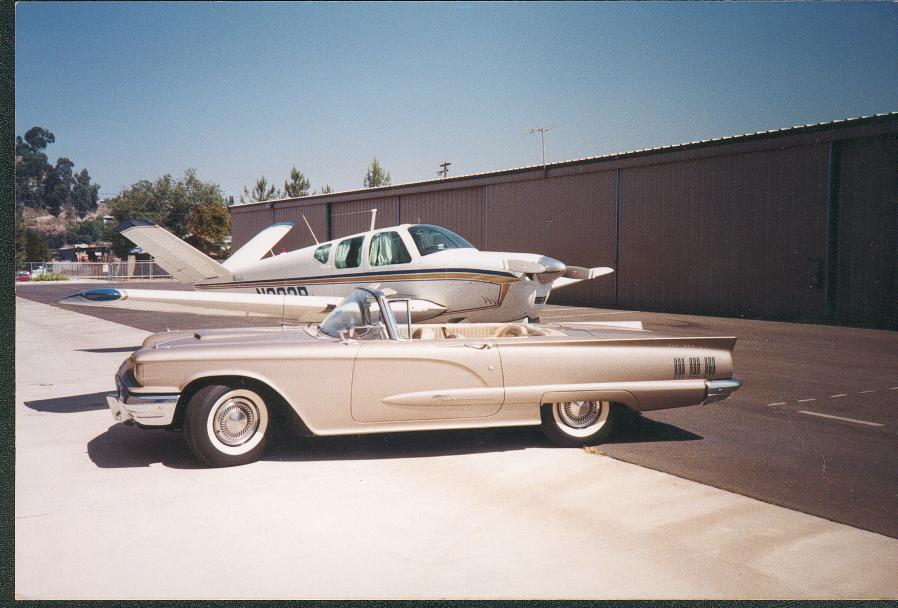 Which is older? The Bonanza! Bought the 1960 convertible 27 years ago, the 1957 Bonanza 14 years ago. They just make me smile!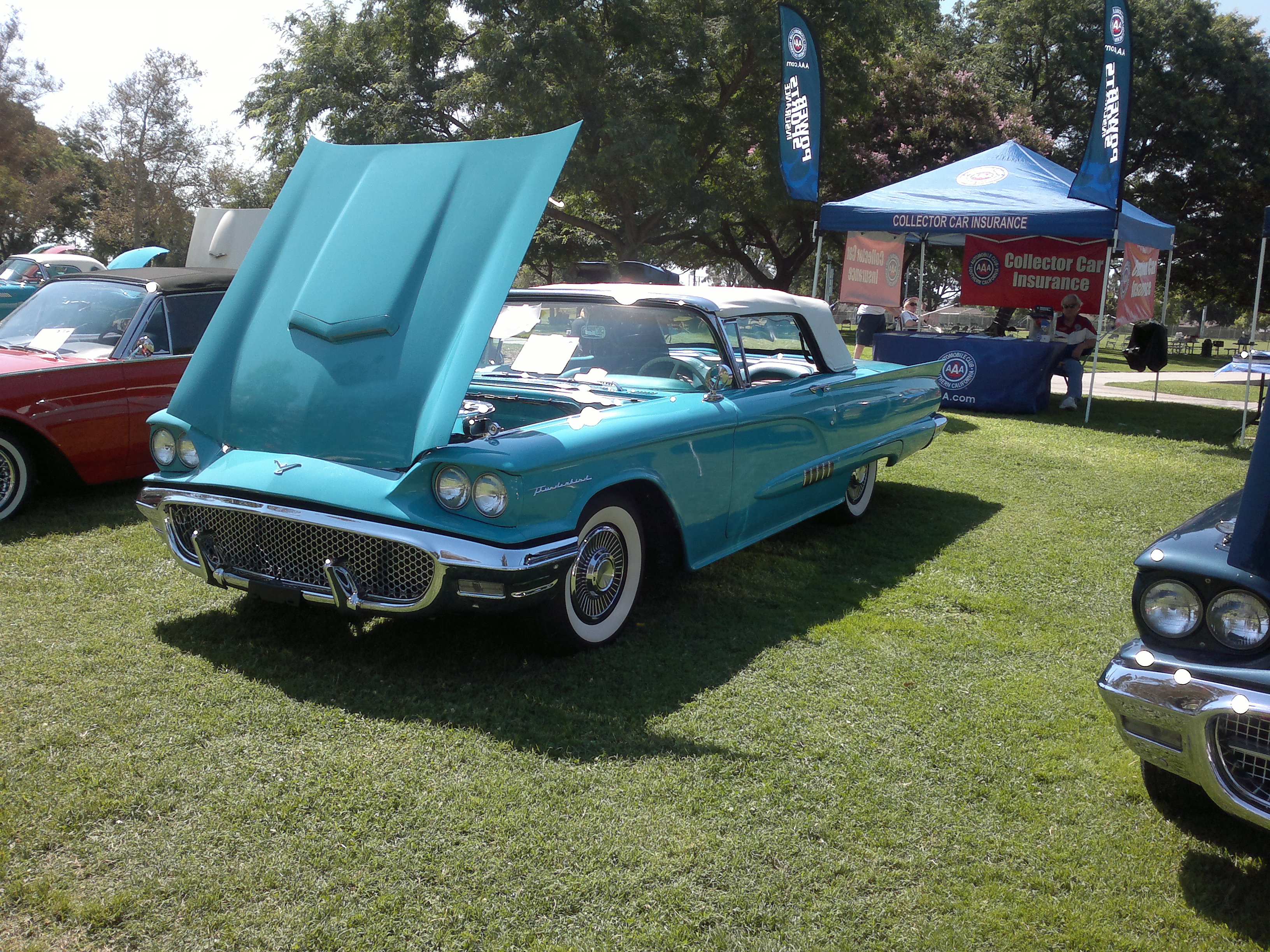 This is the last known 1958 Thunderbird convertible I have just finished restoring. Won best convertible at the Pageant of the Thunderbirds August 2012 and best of show at Charger Steves El Cajon Classic Cruise also August of 2012